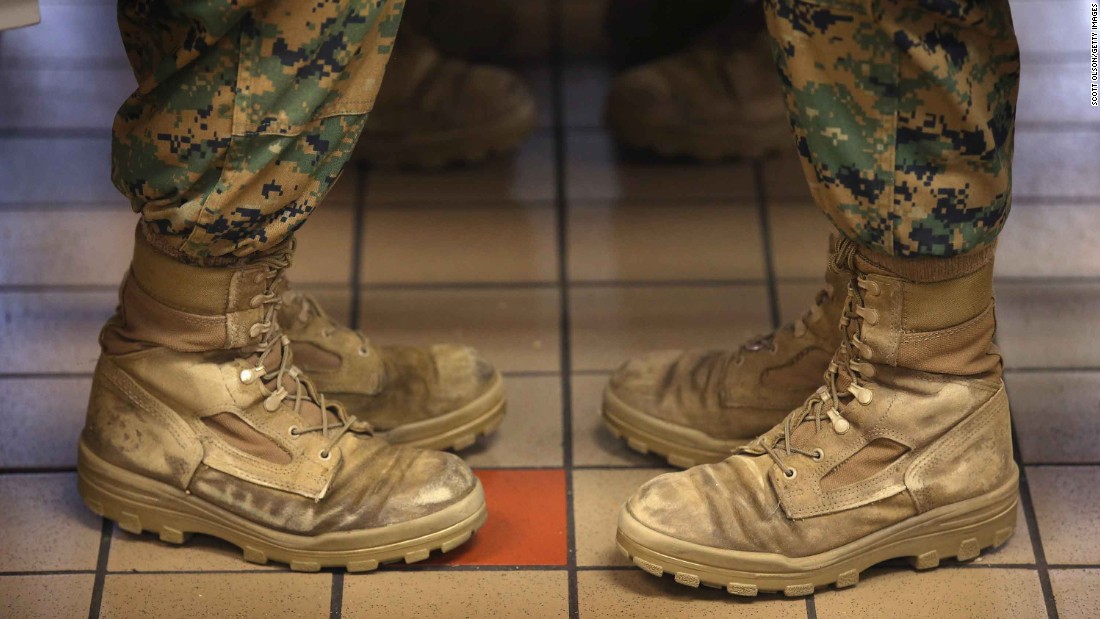 (CNN)As the Marine Corps prepares to brief Congress Tuesday on the emerging scandal over websites containing photos of naked female Marines and other service members, defense officials are privately saying it may be very difficult to bring criminal military charges against those involved, even if they can be found.
Officials declined to speak on the record until the Marine Corps makes it initial findings public. But in internal Defense Department meetings, at least some of the discussion has centered on the difficulty of assembling enough investigative evidence for criminal charges.
However, officials emphasized that this is a very early assessment and it is possible that they could still find cases that warrant charges.
These officials said there are up to a dozen websites investigators are looking at.
In many of the photos being reviewed, the pictures might have been taken in consensual circumstances. In that case, criminal cyber activity charges would potentially center on whether the person being photographed had a right of absolute privacy.
Officials said it could still be possible to take non-criminal disciplinary action against some who were participating in posting photos to the websites and making derogatory online comments if they can be found.
Officials said the entire episode has raised questions about whether the Uniform Code of Military Justice is sufficient to deal with cyber issues.
Both the Marine Corps and the Navy plan to tell Congress that much of their focus has been on identifying issues in military culture to determine why this happened and whether new service members understand that such cyber behavior is not acceptable.
The US Marine Corps commandant, Gen. Robert Neller, said last week that a task force would examine the "subculture" that led to the posting of nude photos of female service members on various websites.
"They're going to look at what's going on, while developing plans for corrective actions and recommendations to policies, procedures, education and training of Marines that will prevent this in the future and the culture — I'd say subculture — that may have given rise to this," he said.
Read more: http://www.cnn.com/2017/03/14/politics/marines-nude-photo-scandal-hearing/index.html