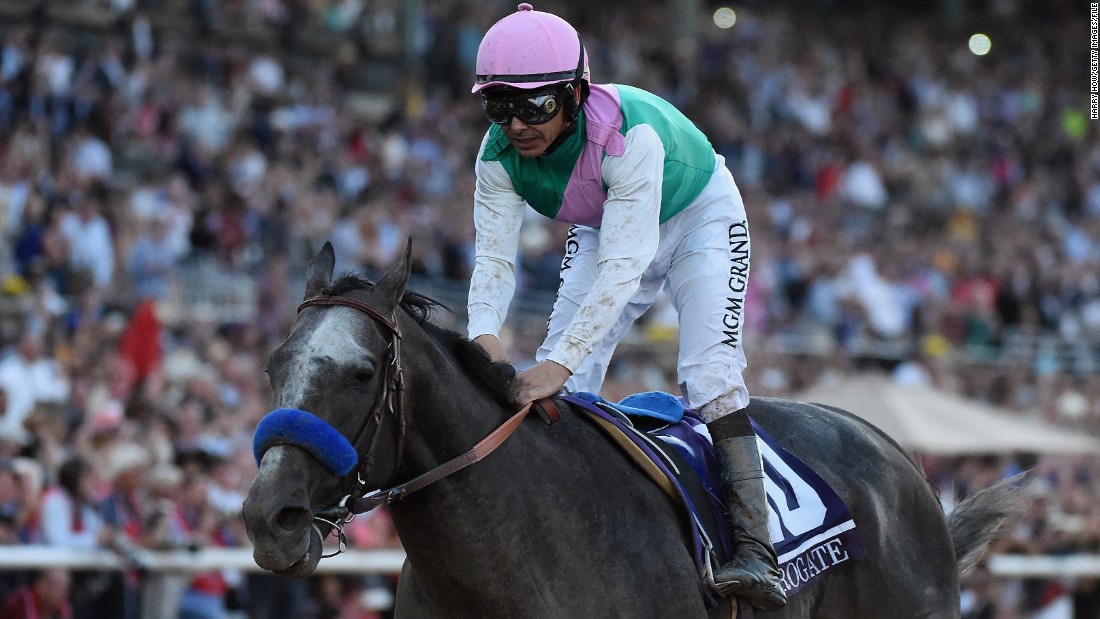 (CNN)The overwhelming favorite for the Dubai World Cup title ran "perfectly" in a pre-race drill at the Meydan circuit.
Arrogate, from the prolific stable of trainer Bob Baffert, has won six races on the bounce and is odds on to scoop the $6 million prize pot Saturday.
The race has a $10 million purse, which had been the largest in the world prior to the running of the inaugural $12 million Pegasus World Cup Invitational Stakes.
"They just walked and it was nice and cool for them, which was great," Baffert said of Arrogate and his stablemate Hoppertunity on the Dubai Racing Club's official site.
Hall of famer Baffert has won a host of famous races, including four Kentucky Derbies, and his horse American Pharoah won the Triple Crown in 2015.
"I know I have a great horse," he added when quizzed by reporters. "If he just repeats his last race we'll be in good shape."
Wednesday's draw for the Saturday showpiece was seen as favorable for Arrogate — he'll be in gate nine of 13.
"Nine is fine," Baffert explained. "The main thing for him is to get away, then it's up to (jockey) Mike Smith to decide.
"I just didn't want to be number 14 or on the inside — otherwise it really didn't matter."
According to Baffert's assistant Dana Barnes, who has been riding both horses in Dubai, Arrogate was "just perfect" during his short run earlier this week.
"He was a little aggressive early on, so I kind of geared down on him a little, but Bob told me (via a radio connection) to pick it up a little," she said.
"I was afraid to pick it up too much because he can go from zero to 60 pretty quick," she said with a laugh. "His stride is just unbelievable.
"I've never ridden him on any track that he didn't handle, and he was just beautiful yesterday," Barnes said. "And he bounced back to the barn — he doesn't usually do that on the way home, but he was bouncing yesterday."
Read more: http://www.cnn.com/2017/03/22/sport/dubai-world-cup-arrogate-winning-post/index.html