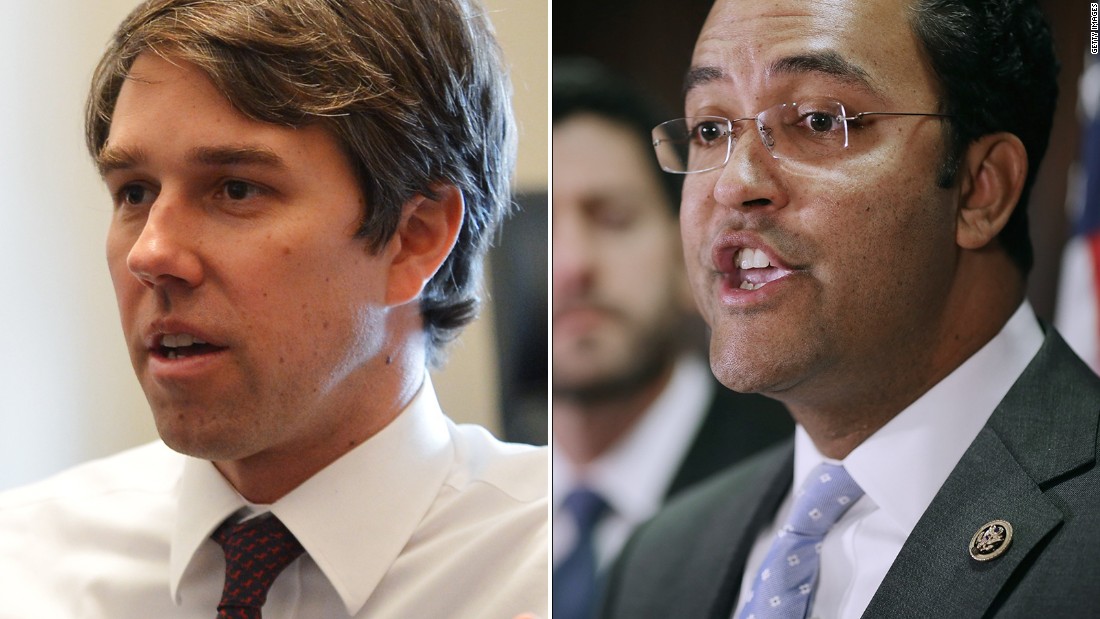 Washington (CNN)When two Texas congressmen realized that weather delays meant they had few flight options to make it back to the Capitol for votes Wednesday, they rented a car and set out on a 24-hour road trip and decided to broadcast it live.
Texas Democratic Rep. Beto O'Rourke and Republican Rep. Will Hurd had done some events along the southwest border when they realized they needed a Plan B for getting back to the Beltway. So they hatched a plan to hop in a car and record their trip on social media and turn it into a town hall on wheels.
O'Rourke and Hurd didn't bring any staff with them, according to O'Rourke spokesman John Meza, so they are taking turns filming the trip on Periscope and Facebook Live.
The discussion between the two House members has alternated between personal and policy. Hurd revealed he lost weight using a fitbit he got for Christmas. Reading questions from their feed, O'Rourke noted, "someone wants to talk about child trafficking."
At one point, the duo talked with a coffee shop owner in San Marcos.
Meza estimates it will take the two 24 hours to make it back to Washington and they plan to alternate turns behind the wheel and the camera phone.
Read more: http://www.cnn.com/2017/03/14/politics/will-hurd-beto-orourke-road-trip-town-hall/index.html