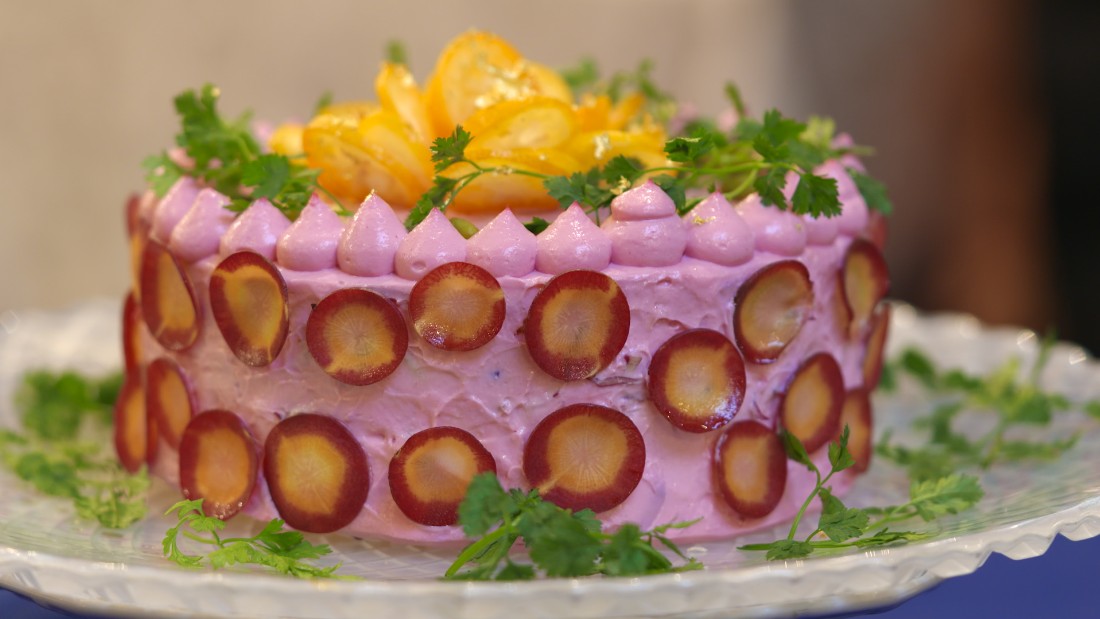 (CNN)Imagine biting into a beautiful cake, but instead of a sugary rush you get the fresh flavors of celery, carrot and red cabbage.
"Salad cakes" — a new craze in Japan — offer exactly that experience.
Nagoya native Mitsuki Moriyasu, a cafe owner and food stylist, in 2015 invented what she calls the "Vegedeco Salad" (decorated vegetables) as a guilt-free alternative to traditional baked goods.
Read more: http://www.cnn.com/2017/03/13/foodanddrink/salad-cake/index.html