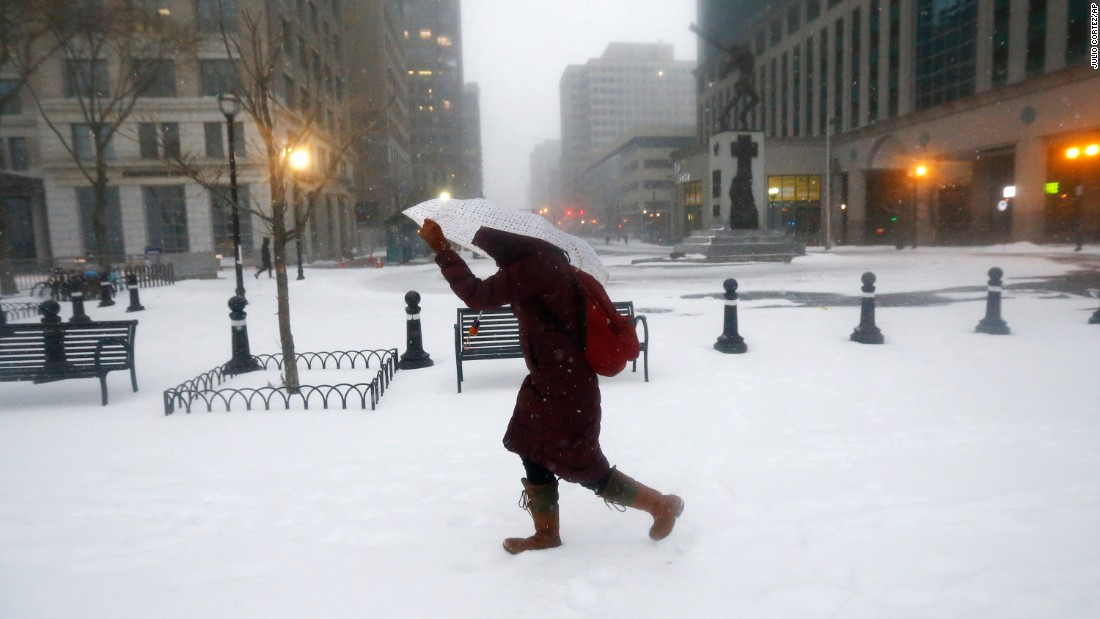 (CNN)A major snowstorm is hitting the northeast and mid-Atlantic portion of the United States. This is what it looks like across some of the impacted cities:
New York City
Wet and heavy snow is falling as winds are whipping through the city. A winter weather emergency declared by the city's Mayor Bill DeBlasio went into effect Tuesday at midnight.
The snow, winds, and tide caused coastal flooding at Stone Harbor along the Jersey Shore.
Philadelphia
Snowfall totals are likely to be well short of the predicted 8-12 inches of snow. CNN's Lawrence Crook III says the wind combined with sleet at Spruce Street Harbor Park felt like "tiny bullets" hitting his face.
Philadelphia is under a winter storm warning until Tuesday, 6 p.m.
Virginia
Colin Lord took this drone video overlooking Blacksburg, Virginia on Tuesday morning.
Hartford
The entire state of Connecticut went into a statewide travel ban beginning at 5 a.m. Tuesday which is expected to remain in effect until further notice.
Hartford is under a blizzard warning until Tuesday, 8 p.m.
Read more: http://www.cnn.com/2017/03/14/us/northeast-snowstorm-snapshots/index.html