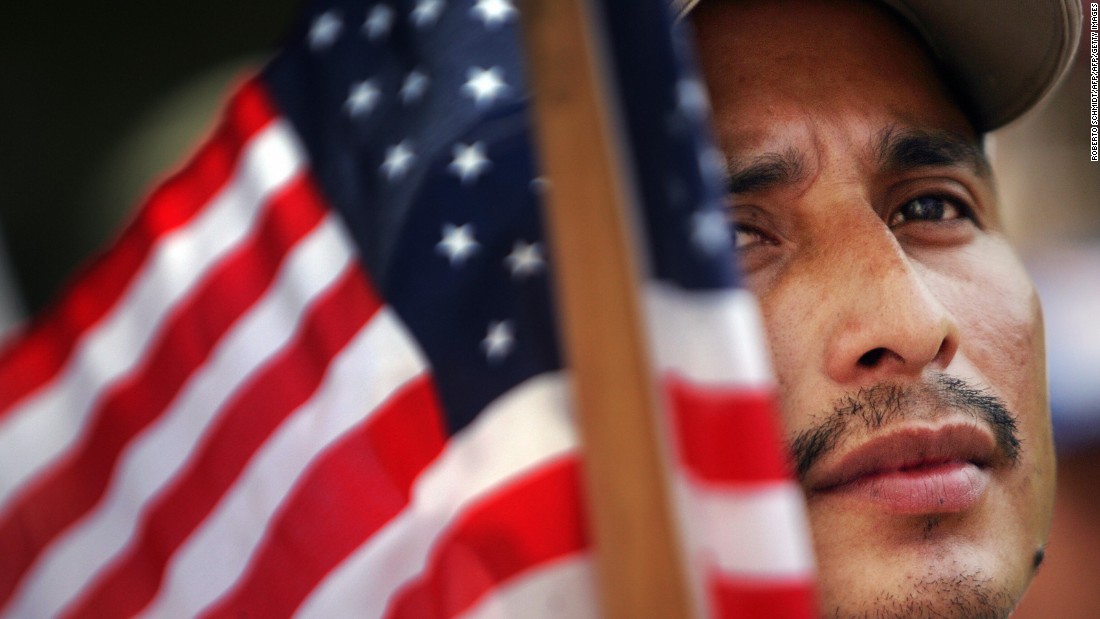 (CNN)Last week's announcement by the Trump administration regarding a significant decline in the number of border crossings from Mexico presented an opportunity for the government to tout the benefits of tough immigration rules.
But, as is the case with most aspects of immigration policy, the numbers also reveal the complicated nature of migration — and, as a result, present a dual challenge for the administration. First, such numbers suggest that the "wall" is no longer necessary, if it ever was. And, second, the harsh anti-immigration sentiment in the country at the time the border numbers were collected is also having an impact on lawful migration, mainly in academia and tourism.
When confronted with this paradox between the border numbers and Trump's plan to strip agencies of funding for the wall, Sean Spicer
merely said
, "The president was very clear… He is going to fulfill that pledge. He's already started to work with the Department of Homeland Security on both the plans and the funding mechanism, and the bidding and the RFP (request for proposal) process will roll out shortly. But that's a pledge he intends to maintain."
So, without a reason for the wall and without money to pay for it, the dilemma for the Trump administration is how to sell something that no one needs and that someone else isn't paying for.
The other immigration challenge is likely more consequential for this nation. The Trump administration is clearly signaling to the outside world its desire to keep immigrants away. Kelly's statement regarding a potential policy shift to separate women and children was a dramatic change, as the United States generally kept families together during any deportation proceedings. Whether or not Kelly actually enacts the policy, his comments were consistent with the idea of a much less welcoming America for all those who might consider coming here.
Case in point: People who want to travel here legally.
Just as striking as the decline in border crossings is the decline in bookings and online searches for travel to the United States. The idea of a "
Trump Slump
" is evident in reports like those released by the Global Business Travel Association, which shows $185 million in lost US bookings. Emirates has reported a 35% drop in US bookings. And for the first time in nearly a decade New York City's travel forecast
has been lowered
for international visitors.
This administration has a tendency to question numbers, so it is important to note that Kelly's 40% decline statistic is not corroborated by any other source. But even if it is true, it isn't a simple victory for the Trump team. The means and methods they have used to promote a vision of an America with its doors closed to the world may actually prove to be dangerously, successful — not only in the minds of those seeking to enter the country illegally, but to those looking to travel and spend time within our borders.
Read more: http://www.cnn.com/2017/03/14/opinions/border-crossing-double-edged-sword-opinion-kayyem/index.html